😎 Discover the ultimate creative toolkit for graphic design with over 350 Graphic Design Resources in one Notion page! Eliminate the need for extensive research and unlock your maximum creative potential with our comprehensive directory. Let inspiration guide you and elevate your design projects to new heights!
Get lifetime access to a curated collection of graphic design resources.
☝️
After successful payment, return to the site to get the product link
Get creative and take your design work to the next level with 350+ Graphic Design Resources!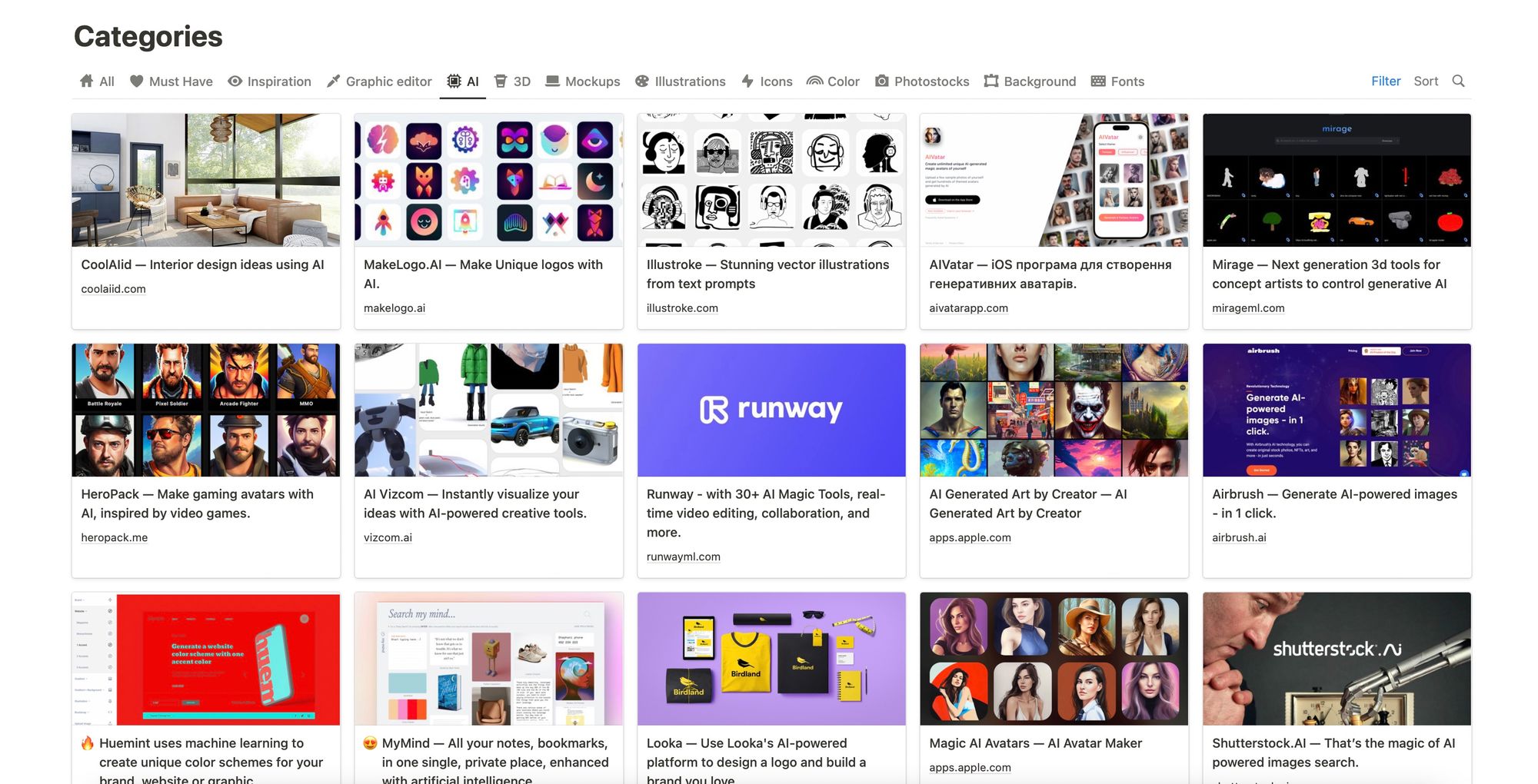 Expand your toolset, speed up and improve your design process, improve your skills and streamline your workflows.
👻 Enough of burning out and constantly wasting time on Google. We have already collected for you all the best graphic resources for the last 5 years.
Why Design Hub by Komarov. Design?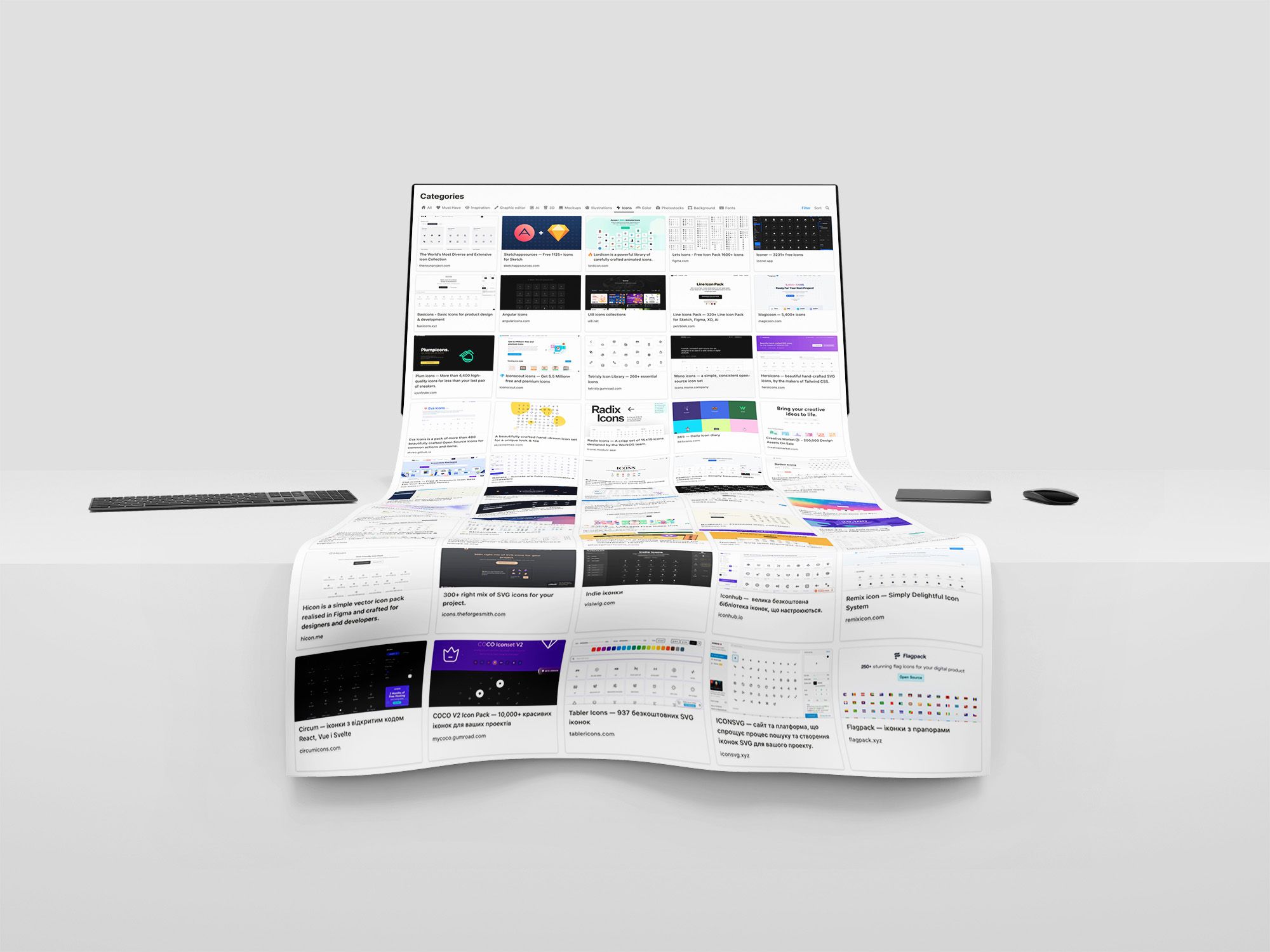 → Structured catalog with the best design resources
→ All resources are carefully curated and handpicked by our team
→ Constantly updated. Always new and relevant tools.
→ Helps to save time and quickly find the right solutions for tasks
→ It is possible to use the search
What's included?
🚀 Graphic Editor (17)
🤖 AI (39)
🥤 3d (26)
💻️ Mockups (30)
🎨 Illustrations (22)
⚡️ Icons (61)
🌈 Color (21)
📷️ Photostocks (30)
👁️ Inspiration & Reference (43)
🖼️ Background (20)
⌨️ Fonts (43)
... and a lot more!
Who can take advantage of this?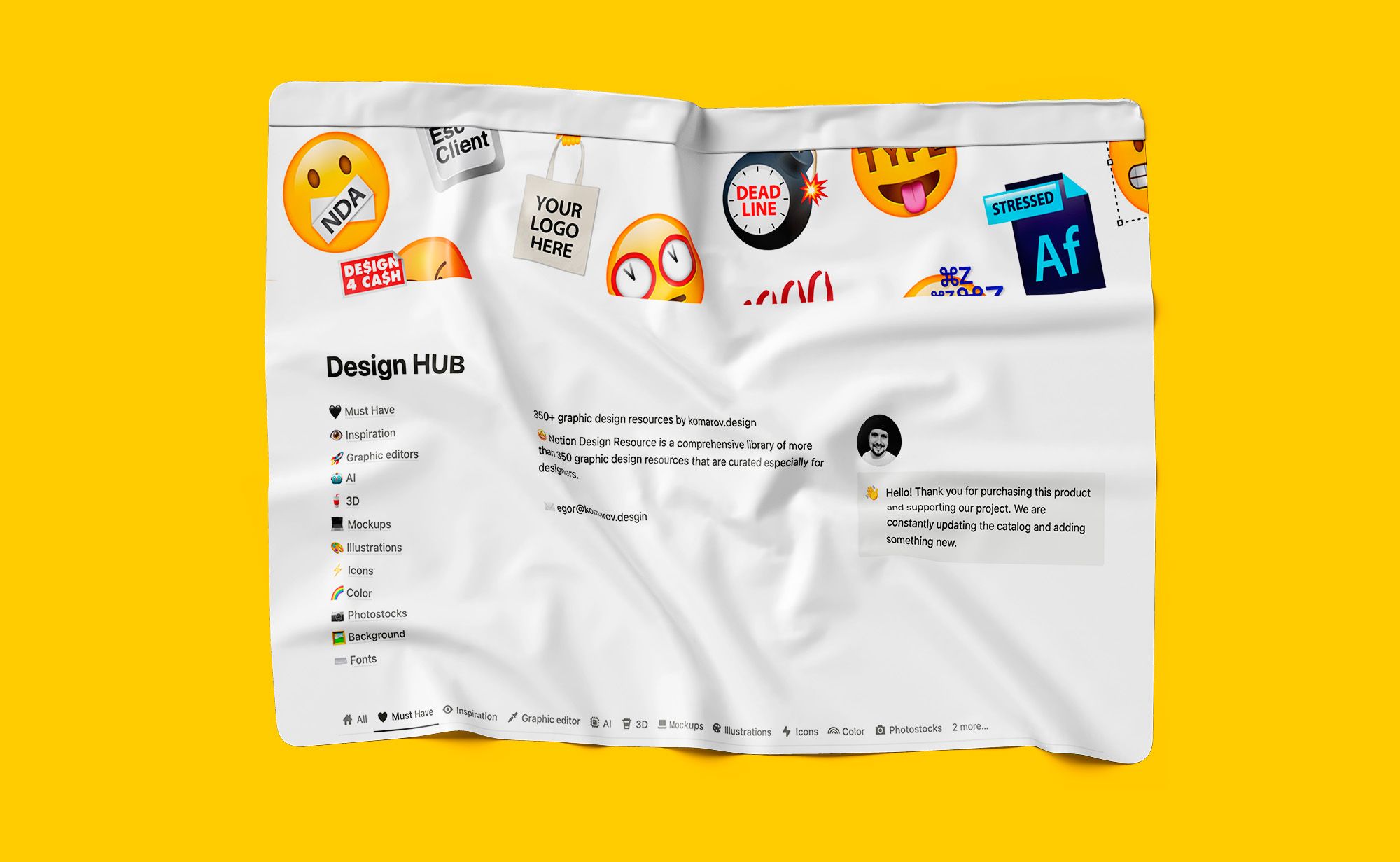 Professionals and individuals such as designers, illustrators, or anyone seeking innovative tools;
Solopreneurs such as entrepreneurs, developers, and small businesses that require graphics creation for their projects
Teams such as establishments and organizations that necessitate a dependable set of tools for their graphic design team.
FAQ
What is 350+ Design HUB Graphic Design Resources?
350+ Graphic Design Resources is a curated list of the best graphic design resources made into a directory site designed to help you discover the best tools in no time.
What is Notion?
Notion is the ultimate productivity app, offering an all-in-one workspace to organize work, projects, and ideas. It's highly versatile, with tools for databases, wikis, notes, and more.
How to download the template?
This is a Notion public website. Just bookmark it!
Can I share this with anyone else?
Yes! Just make sure you are sharing the link to the product description.
What to do if I have questions or need help?
Write to egor@komarov.design